The lofts

Loft 51 consists of 4 city-apartments in a listed building located in the center of Maastricht. After a complete renovation and reconstruction of the building, the beautiful project called Loft 51 was created.
Historical heritage meets luxury.
All lofts are very spacious, where attention is paid to a beautiful light incidence. You can see the history of the building everywhere. All lofts are luxuriously and contemporary furnished. Each loft has a fully equipped kitchen with cooking facilities, oven, refrigerator and Nespresso machine. In addition, all lofts have a bath, spacious shower, TV and stereo.
The Lofts are full service. If you stay in one of our lofts, bed and linen, cleaning, use of washing machine and dryer, ironing facilities, garbage management, wifi, gas water light, all included.
Sustainability is one of our priorties.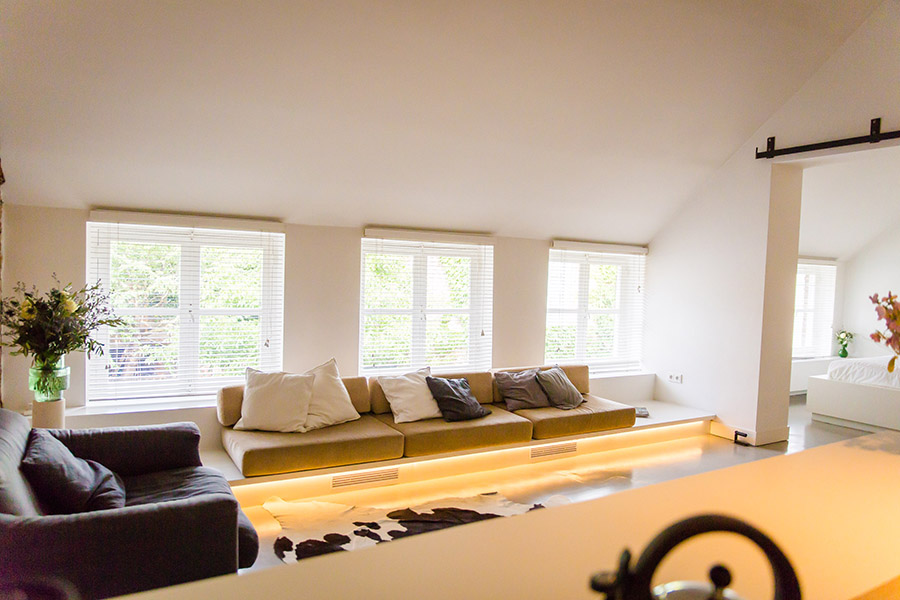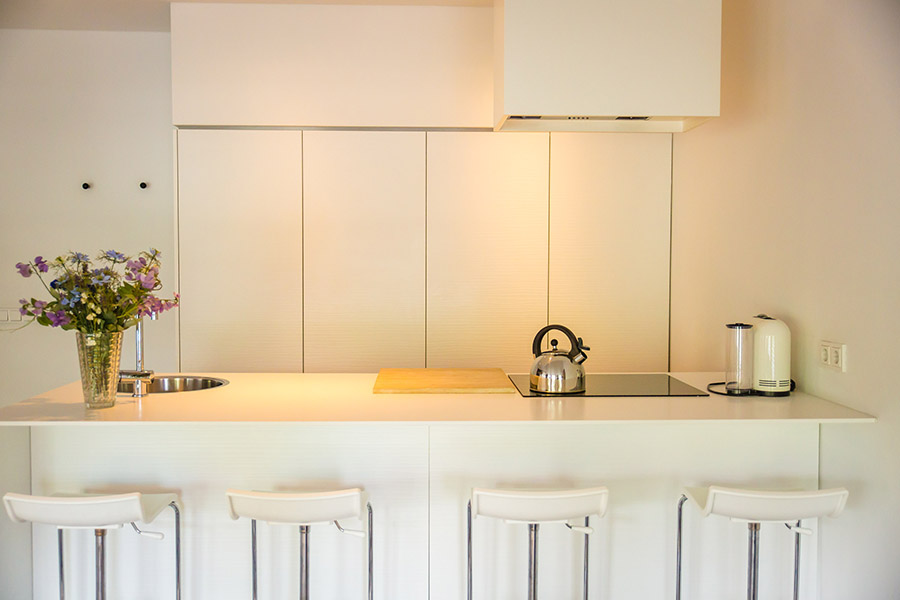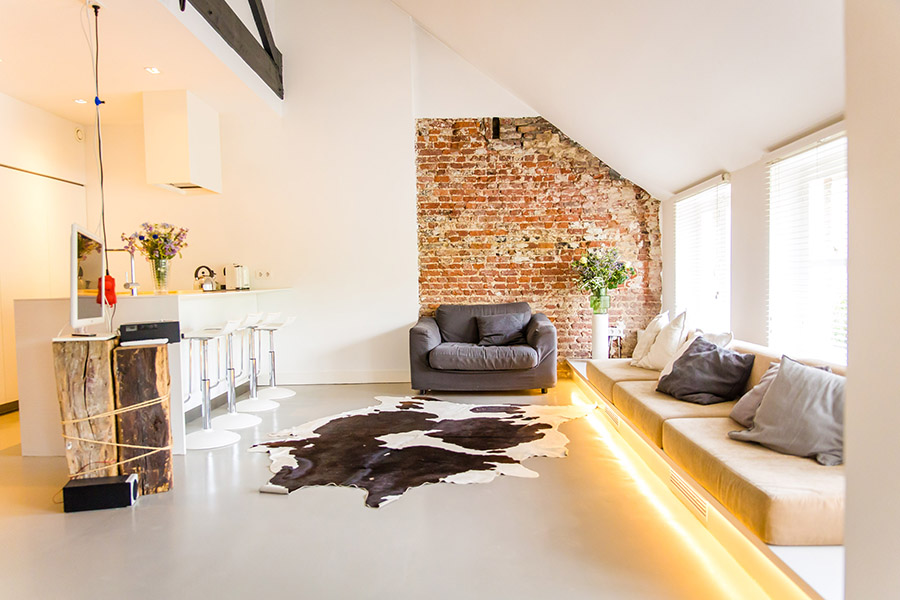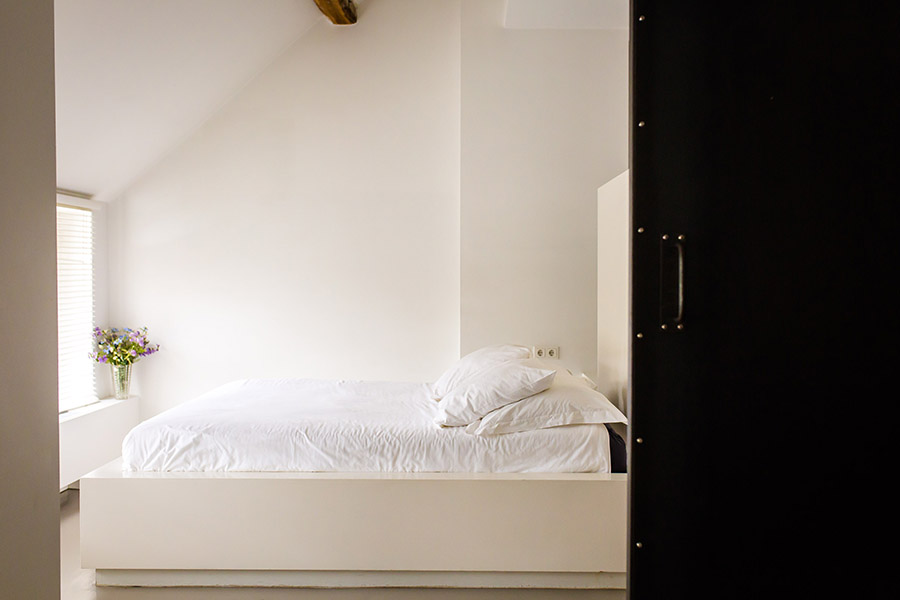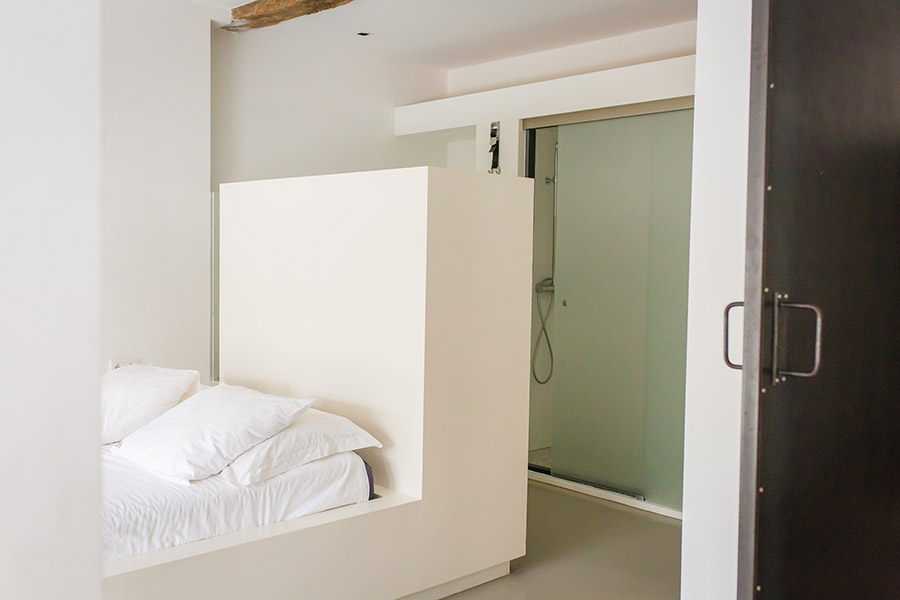 <
>
Loft B01
This loft is located at the back of the house on the first floor. This loft is the largest and is mainly characterized by the beautiful wide space with windows over the length. We call it the loft with the steel door. This impressive large sliding door separates the living area from the sleeping area.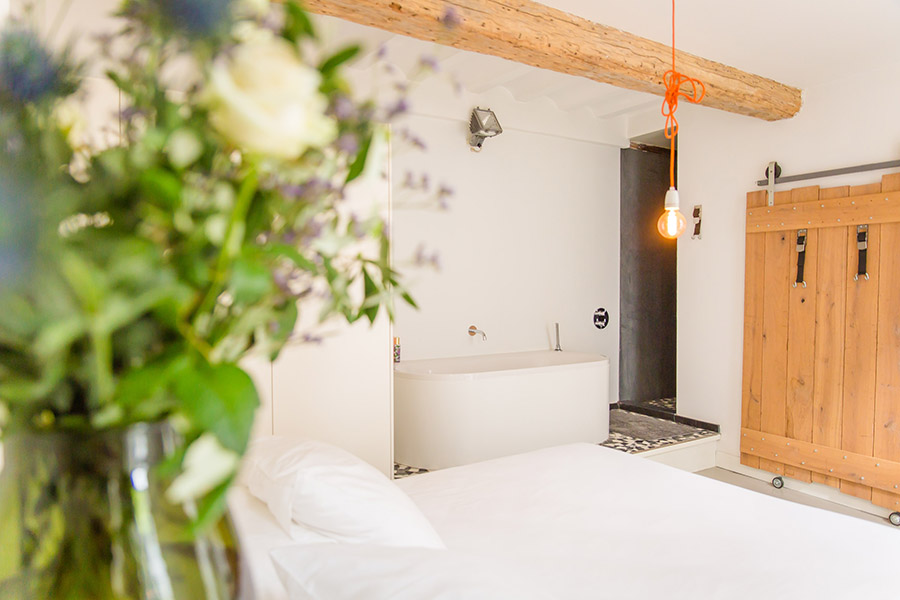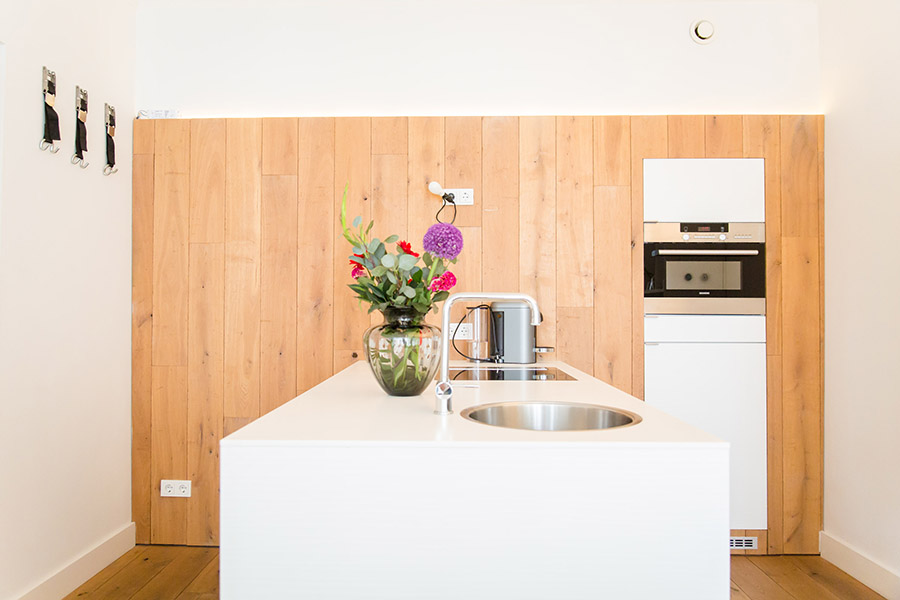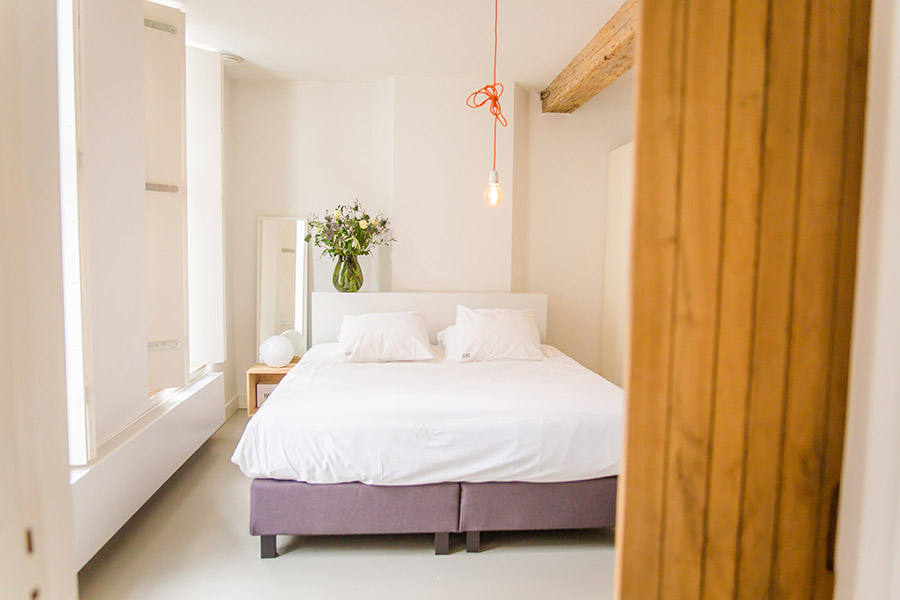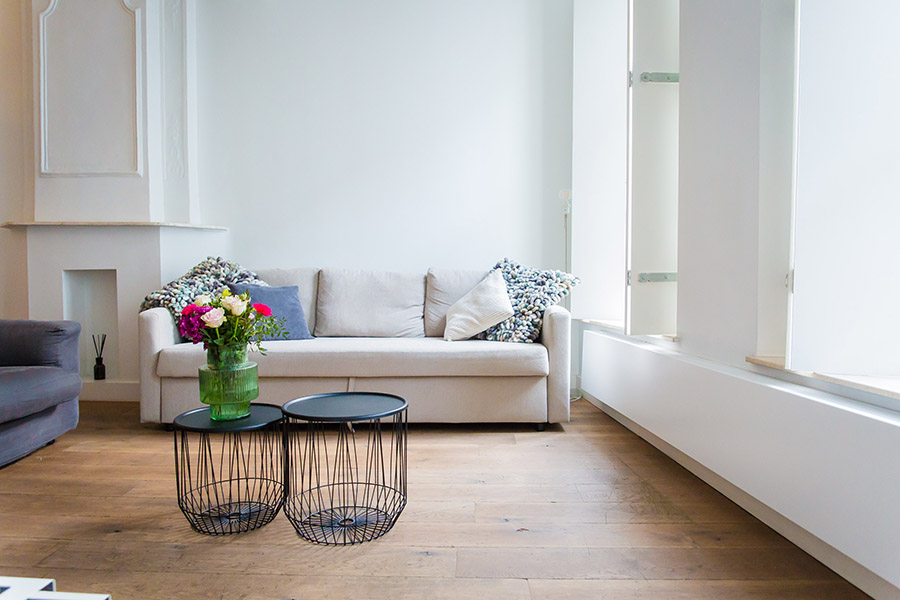 <
>
Loft B02
This loft is also on the first floor, but at the front. You look out on the Capucijnenstraat. More wood has been used in this loft, giving it a slightly more natural look. We particularly like the corridor between the living and sleeping areas because of the playful solution for the washbasin. The living area has a spacious double sofa bed, which makes the loft suitable for 4 guests.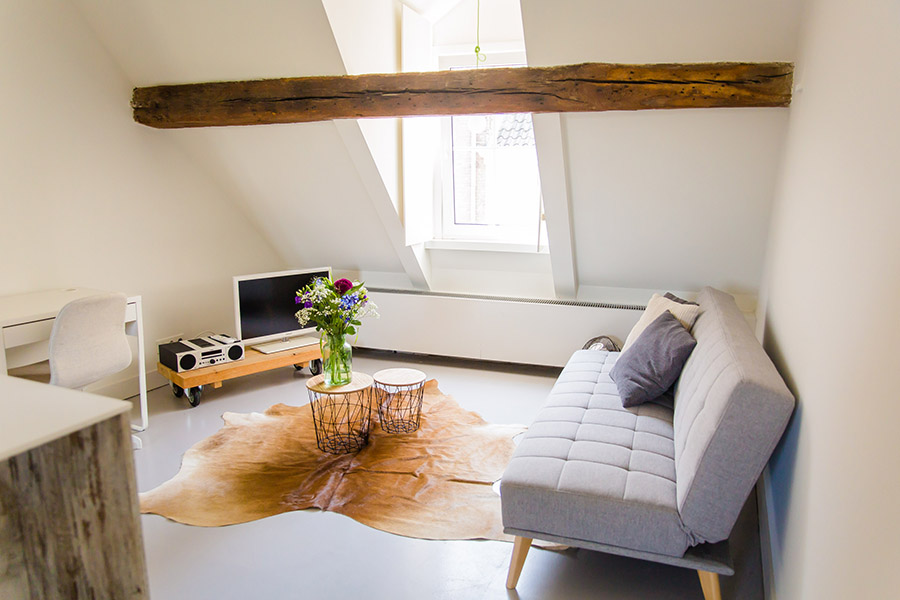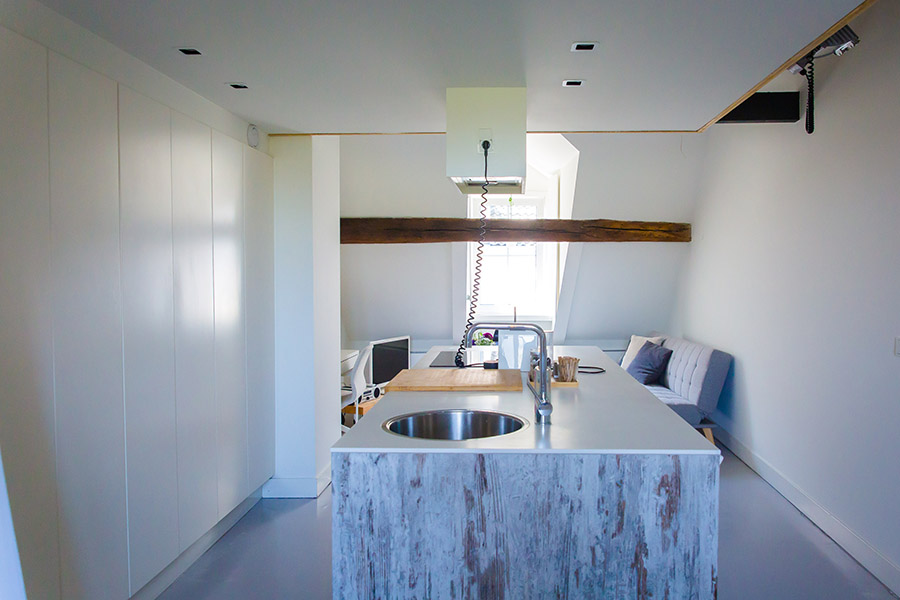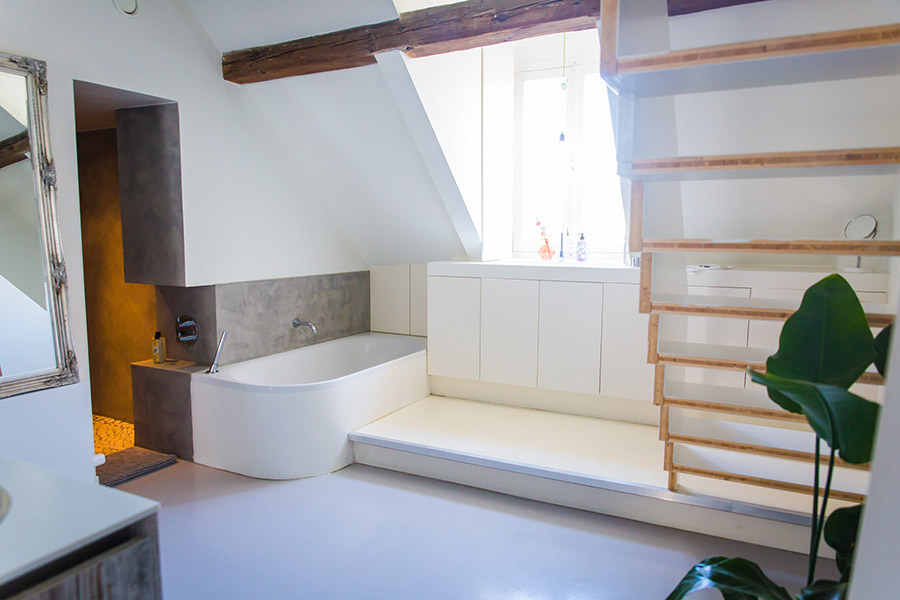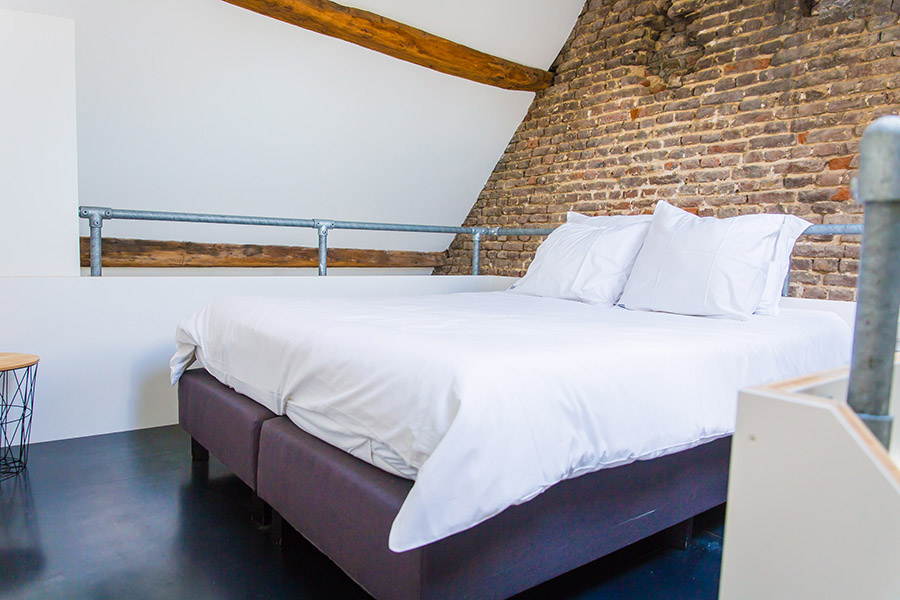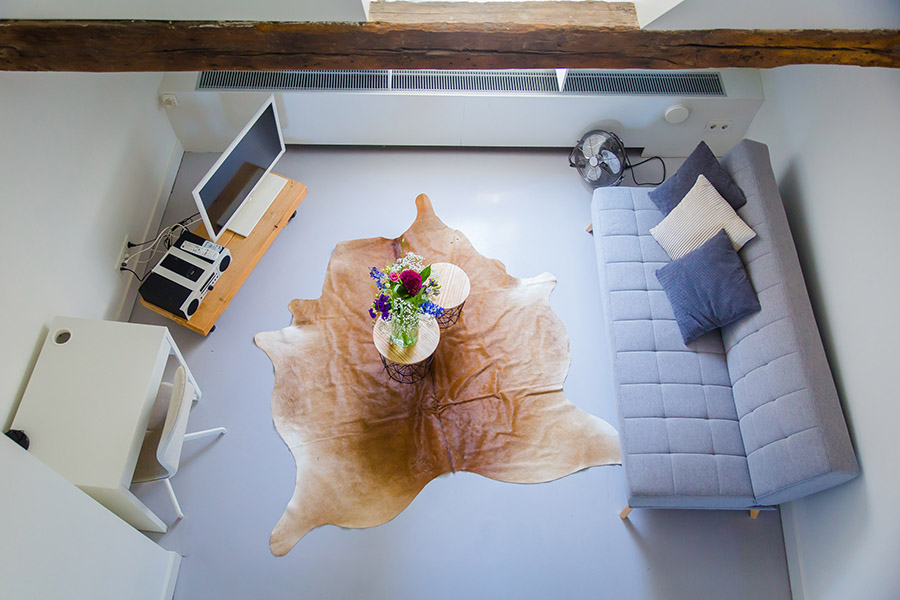 <
>
Loft C01
This loft is located on the second floor at the back. The spacious downstairs area contains the living area, kitchen and bathroom. From the bathroom you have a wide view towards the Boschstraatkwartier. The sleeping area is located in the upper part of the loft.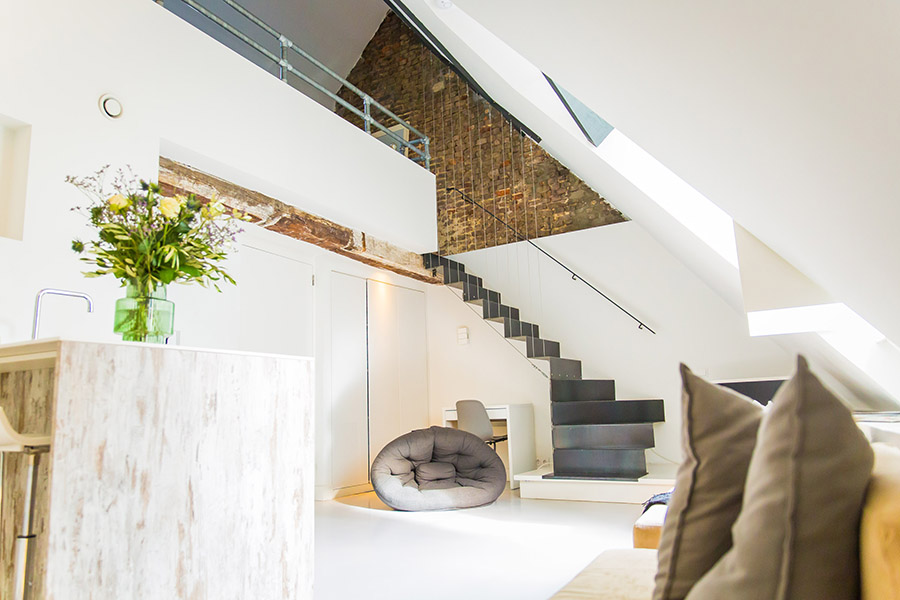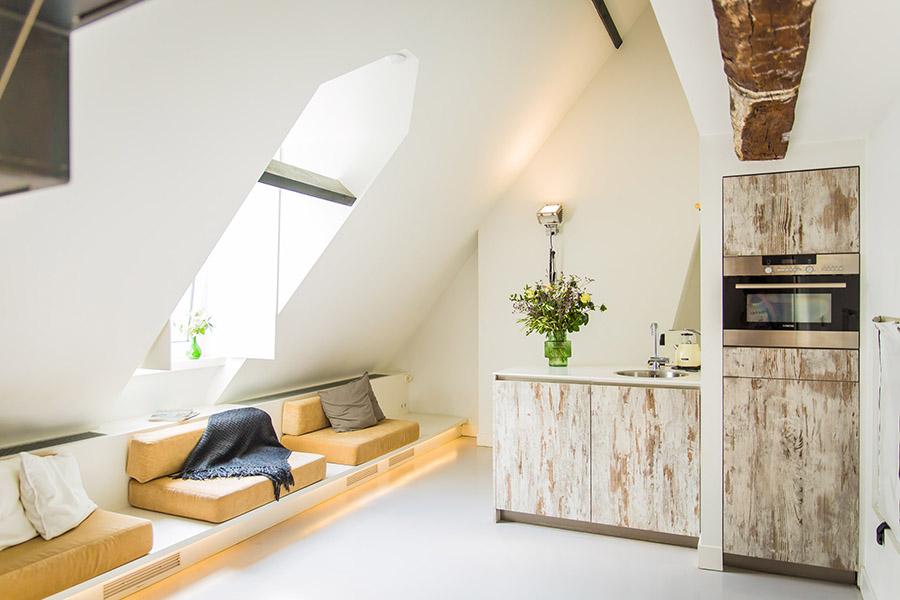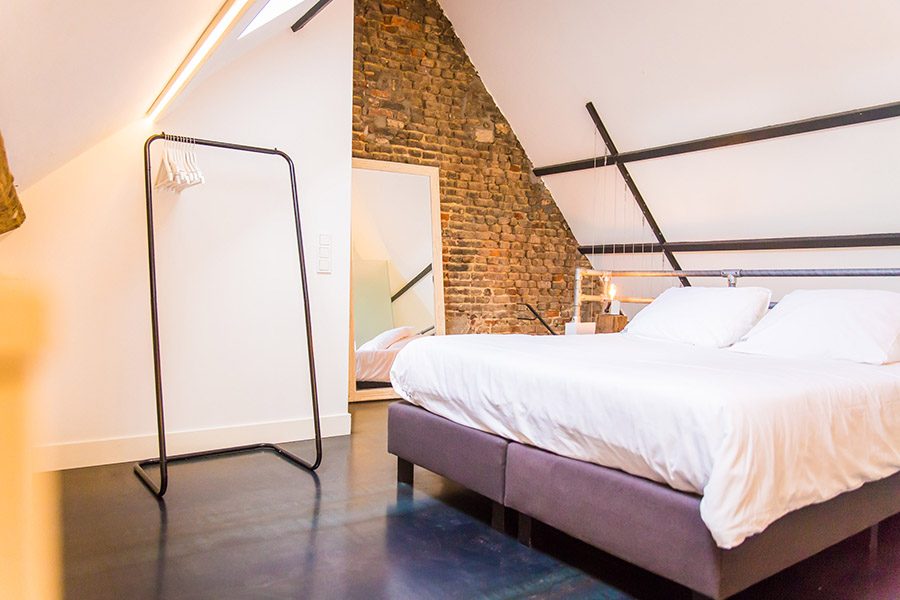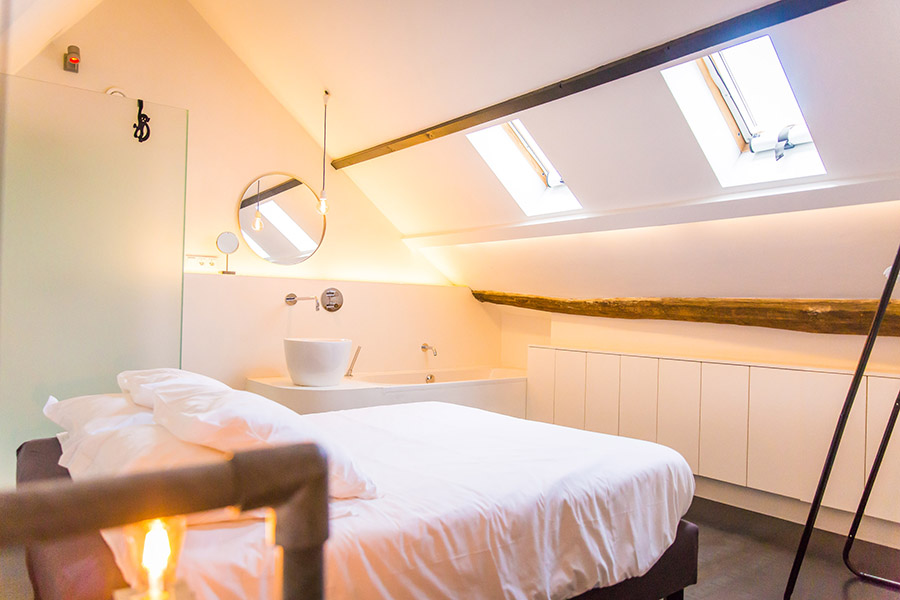 <
>
Loft C02
On the second floor, but at the front, you will find our most romantic loft. A compact lower part with kitchen and creative seating is separated by a steel staircase to the upper part. Here you will find the bed, spacious walk-in shower and bath.